Bonjour Mon Amies…
That game didn't go as planned, DID IT!?
We've been throwing shade at the French over the past couple weeks only to have it end in a flick, a dink on the bar and for goal line technology and the VAR to screw us over once again. Ah, fun times had by all.
But in all honesty, the boys played like a whole different team out there against a powerhouse of Europe, and we're talking about France. We ran circles around the French for a good 80 minutes and I, for one, am impressed and proud! The Australia we knew during the qualifying rounds has come a long way.
One player in particular that made his mark is Trent Sainsbury. The amount of times he had come to the rescue for the green and gold, if it was not for him, it would have ended in Griezmann scoring more than once, resulting in 4-1. Not only was his defensive play magnificent, if only Frances' fit, fast and furious, Hugo Lloris, was a millisecond slower with that save, it would have not only boosted our boys to lead the game with a goal, but put another tick next to his name as one of our greatest.
Another player to shine was an old fellow of ours from back at the Red and Black, Aaron Mooy. This man has come far, and my god, has be shone bright since day one. Set pieces and through balls by Mooy are the stuff of dreams and what you want from your midfielders. For the full 90 minutes, it was a joy to watch him make magic as each pass and play was almost, if not, PERFECT.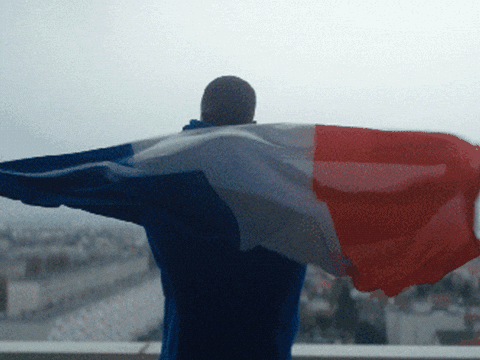 We shocked the French, both on the field, in the stands and back home on green and gold soil, and sitting in The Star 24/7 Sports Bar was enough to prove that. Our Socceroos made the French nervous as the hundreds of French supporters in the back stood in silence and fear as our Messiah and Captain, Mile Jedinak, buried the penalty into the net on the 62nd minute. And right after the restart, we were back at it again, continuing our battle with tackles and blocks that caused groans of frustration to each through the establishment.
In the end, it was the flash of panic, a fumble and goal line technology that sent us in the direction of a loss but nothing too much to be upset about as the fight we put up against the French is one to be proud of. A team with some new faces, yet the same strong characteristics, passion, dedication and pride for the colours they wear is a start for me.
Olivier Giroud said it himself during his post match interview; we are a side that 'never gives up'.
It's not over yet, bring on Denmark. Bring on Peru. We'll be ready for them.
And here's hoping we cross paths with France again so young Arzani can nutmeg Pogba.